how it works
As soon as you install Peopleties in your Slack org, members will receive a welcome message from the app. Encouraging them to edit their profiles.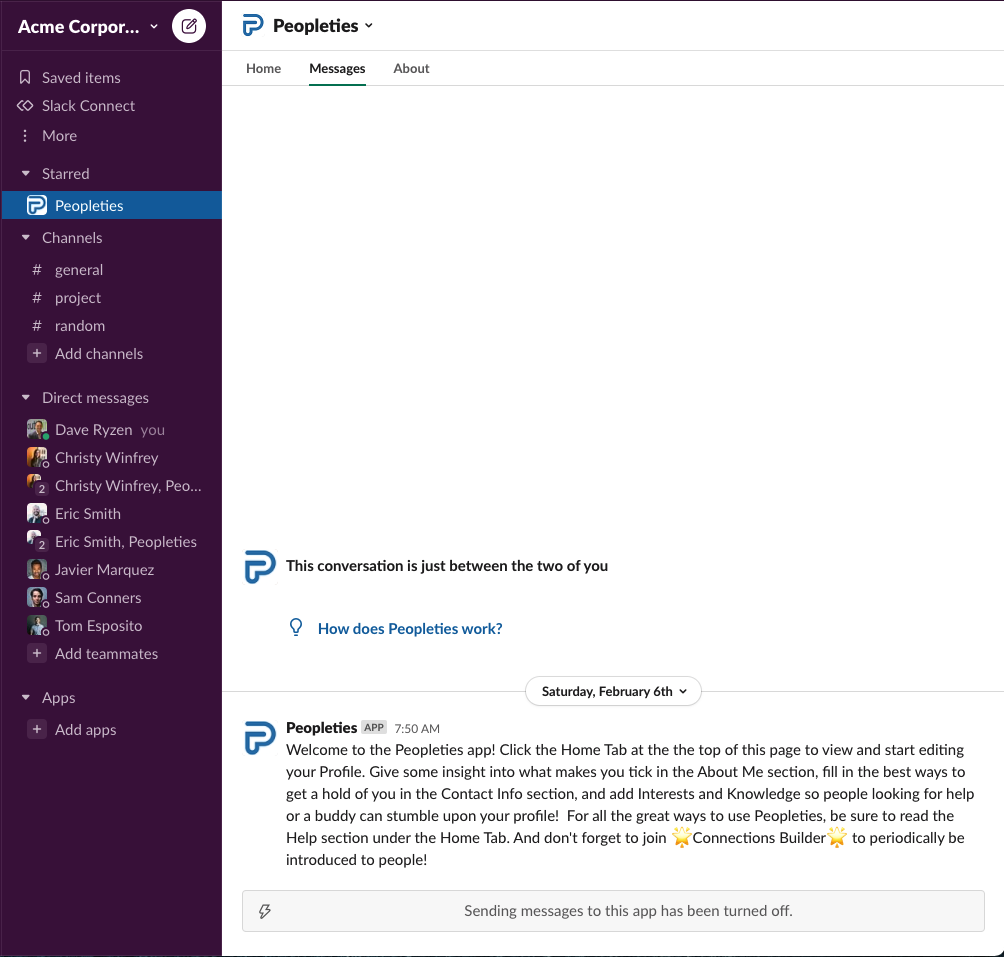 The Home tab on Peopleties is where each user can update their profiles, search for other users, opt into Connections Builder, access their favorites, and get help.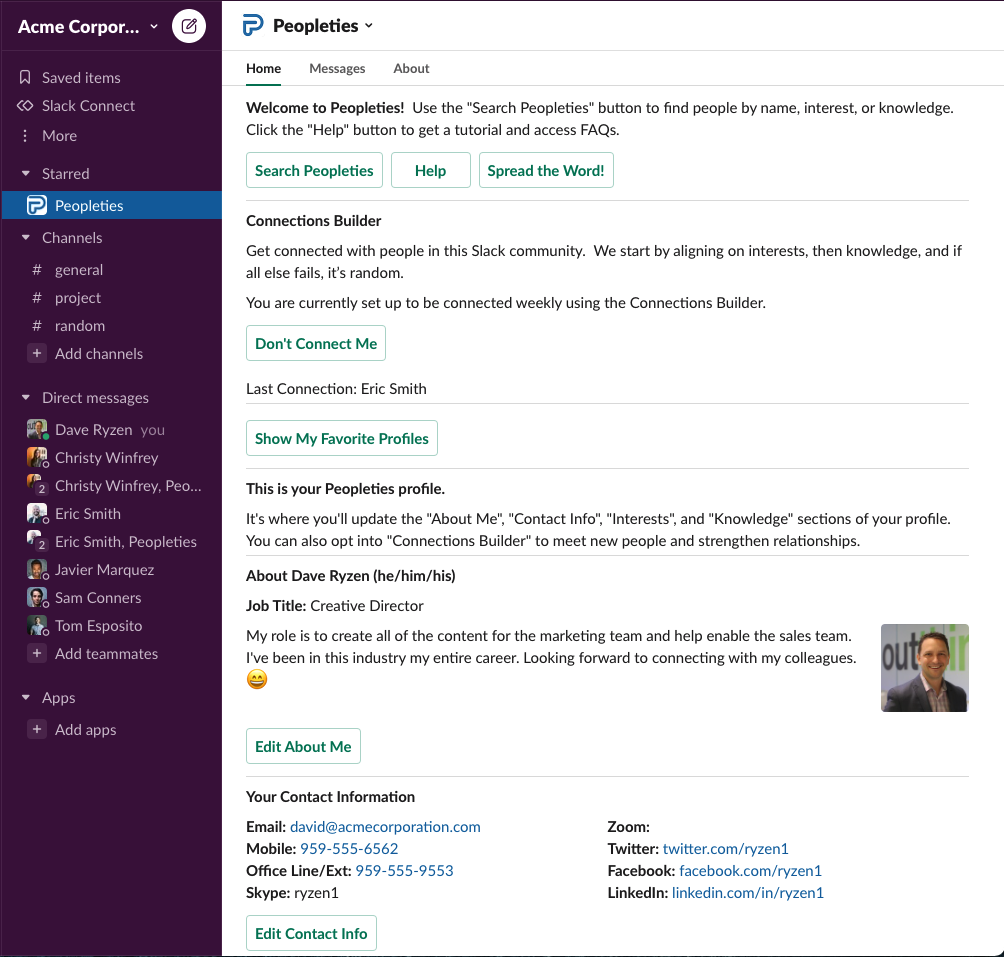 Users can add their contact information (including social profile links), share an "about me" bio, add their interests and knowledge areas, and find others who may share the same interest or knowledge.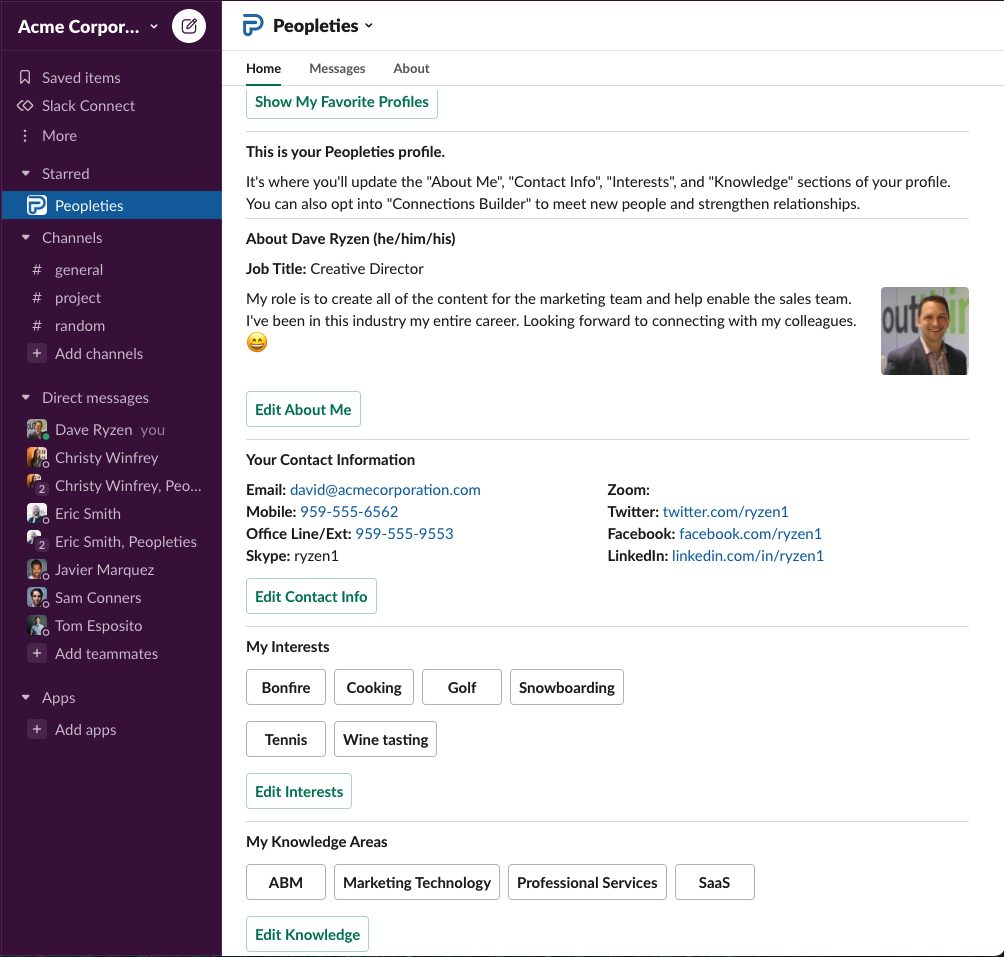 By simply clicking on the carrot next to Peopleties, users can "star" the app, keeping it front and center on their Slack navigation menu.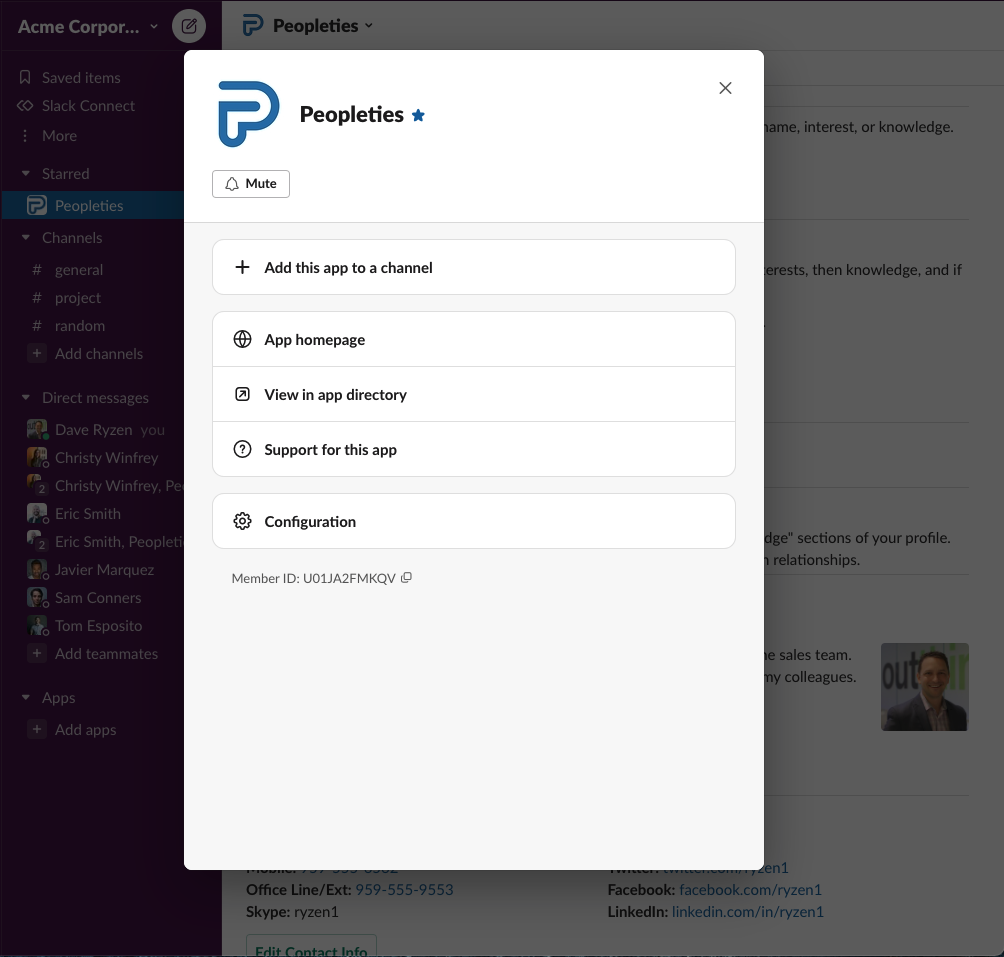 Using our advanced search capability, users can search for people by name (first or last).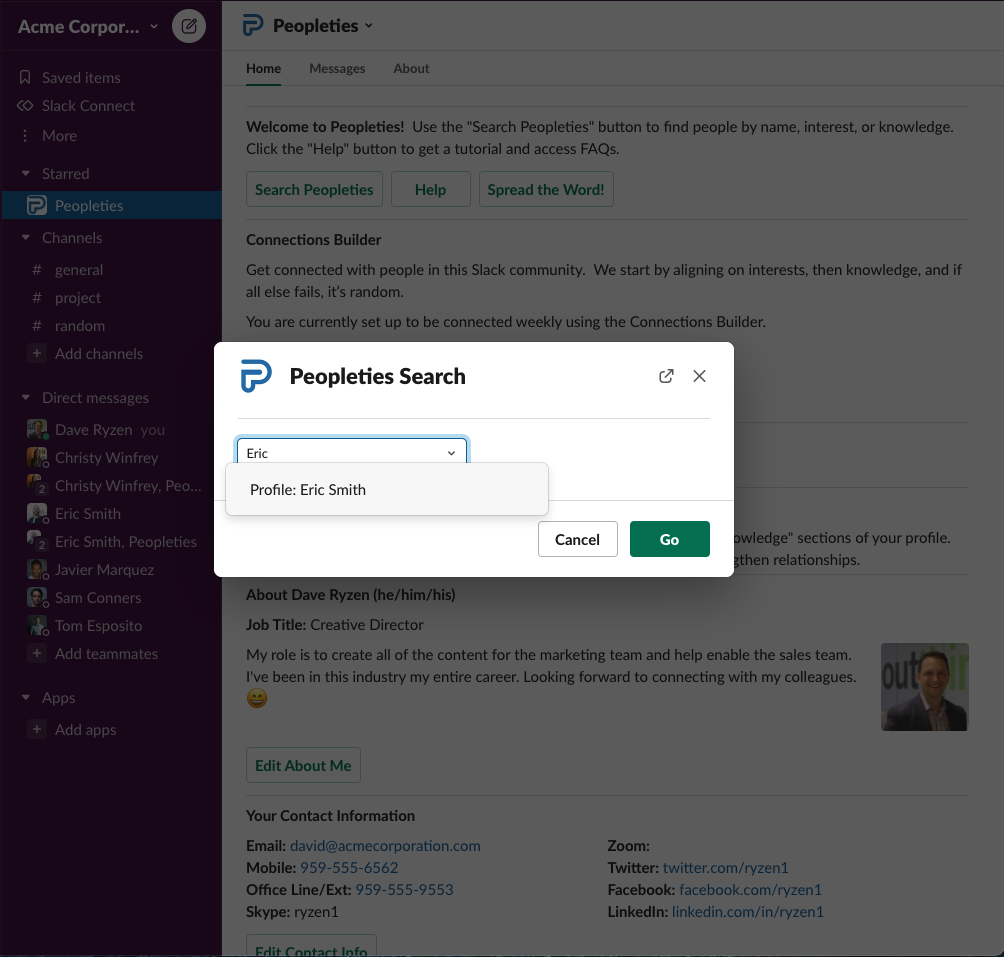 Users can search for people by title.
Users can search for people by knowledge area.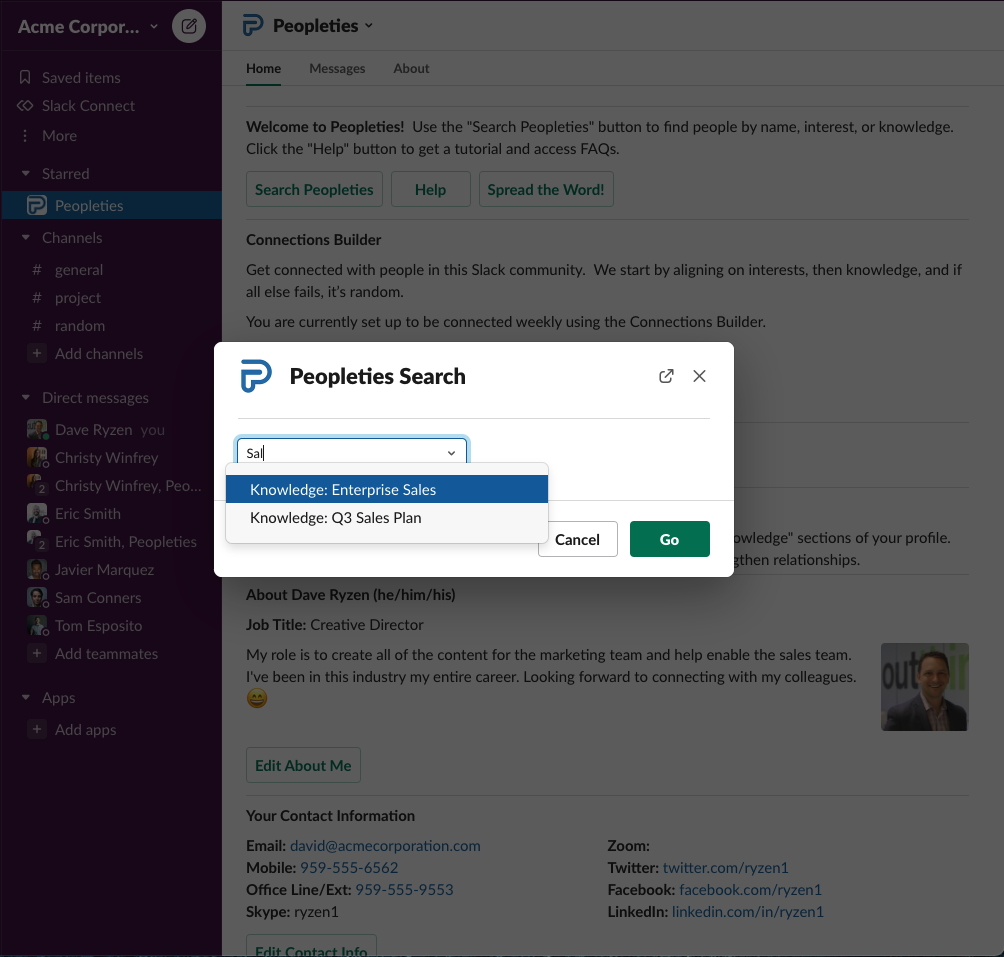 Users can search for people by interest.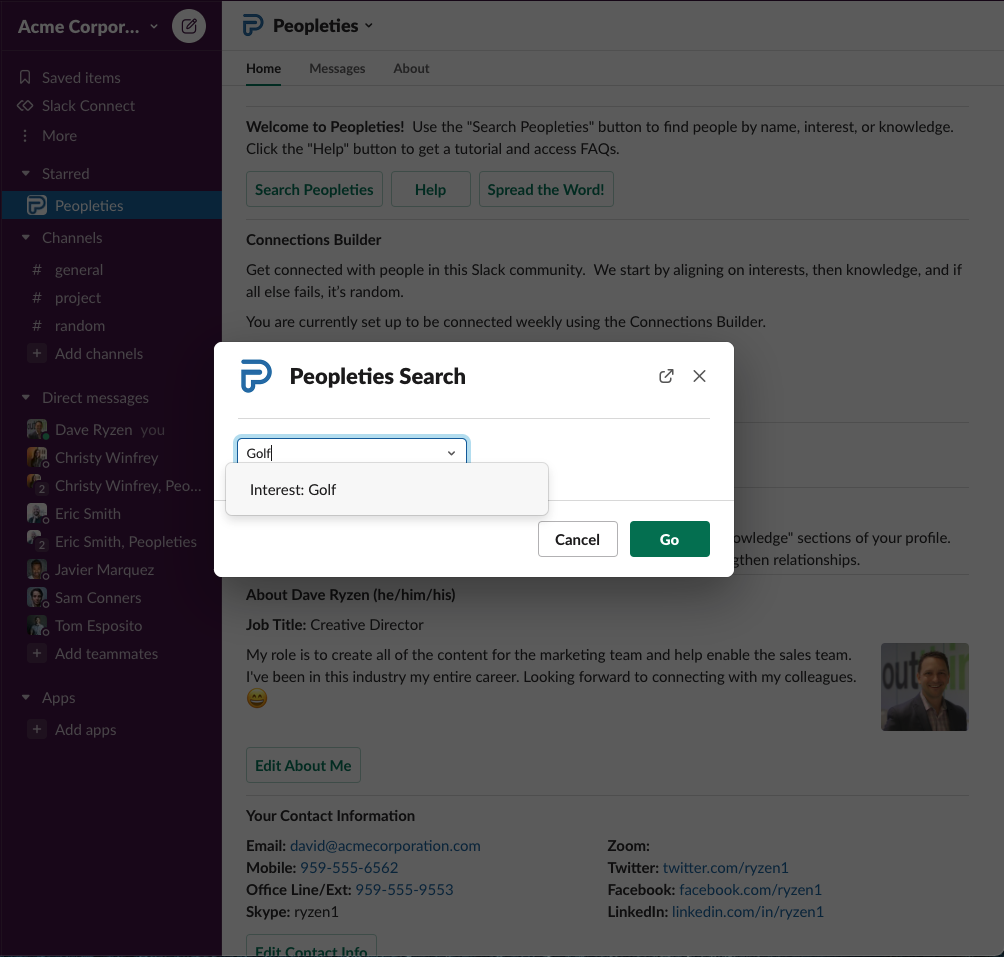 In the search results window, all people that qualify for the search will appear, making it easy to view their profile, or add directly to a user's favorites.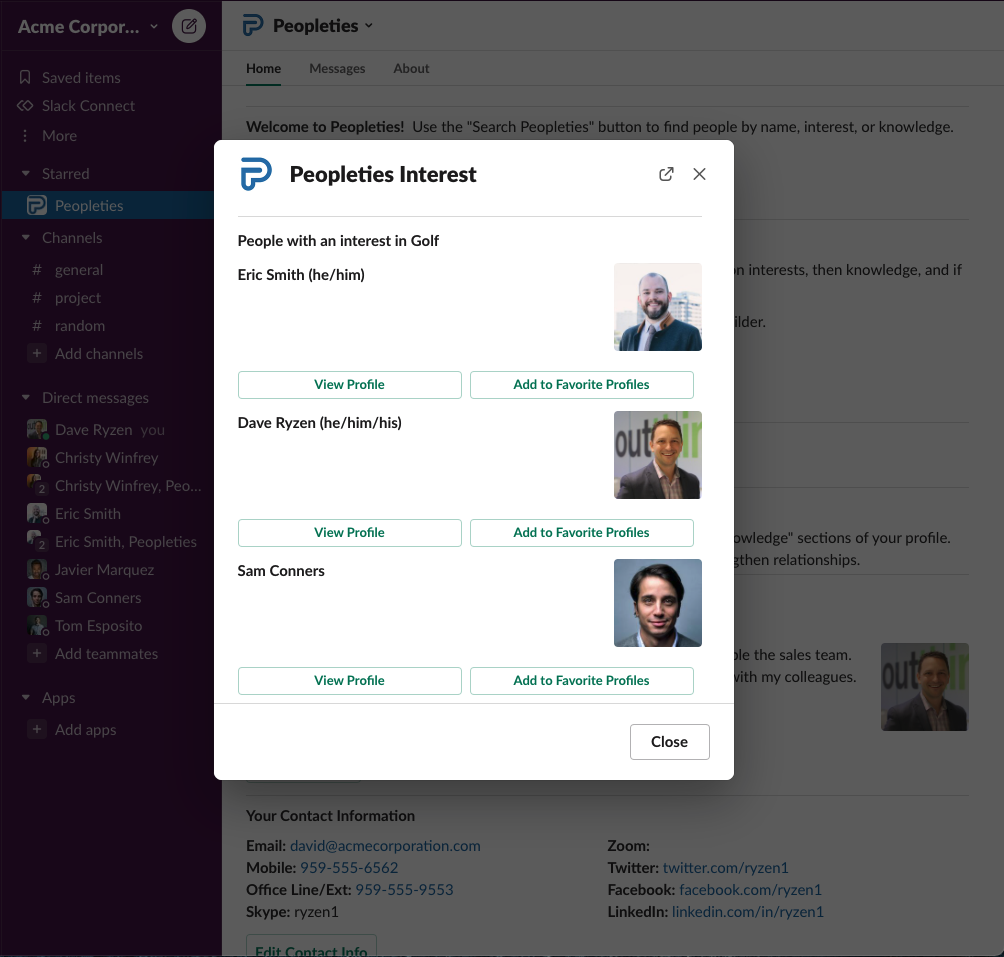 Users can also navigate directly to a person's profile by using a shortcut within a direct Slack message.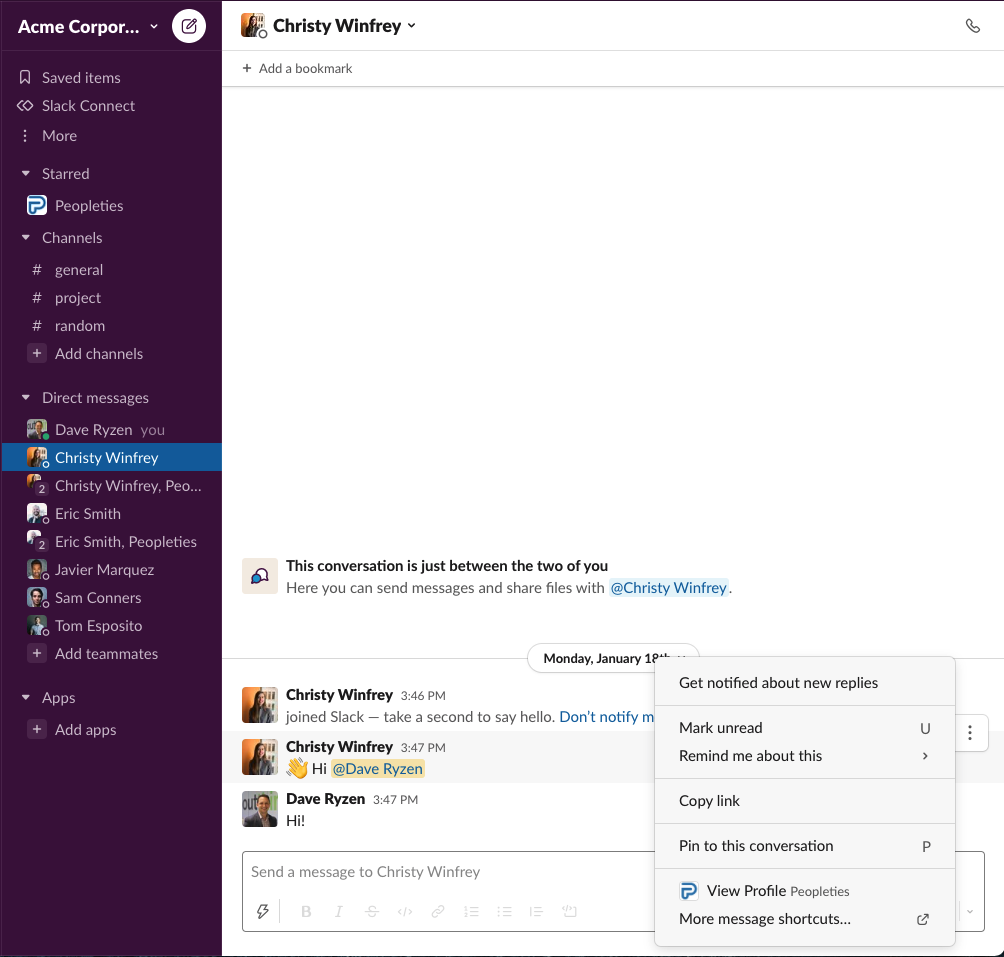 When viewing a person's profile, users can easily see their contact information and add them to their favorites.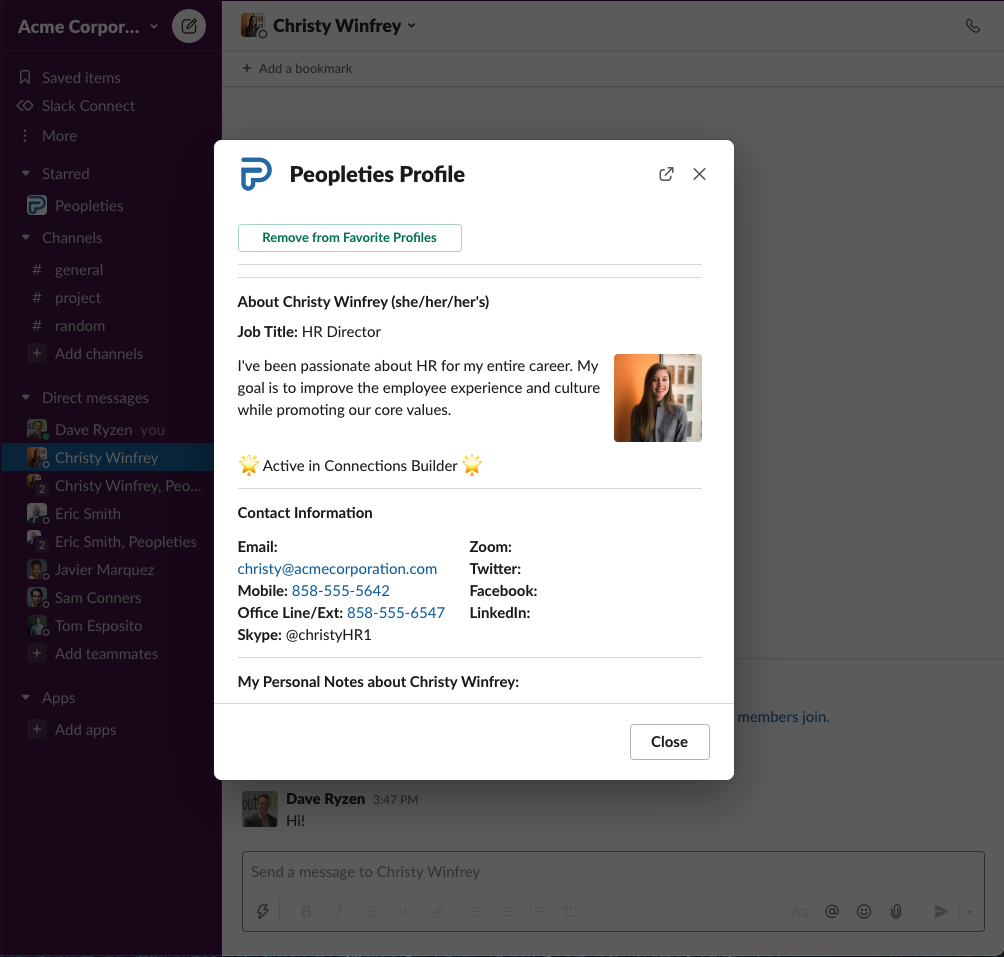 Users can also take personal notes about someone that only they will ever see.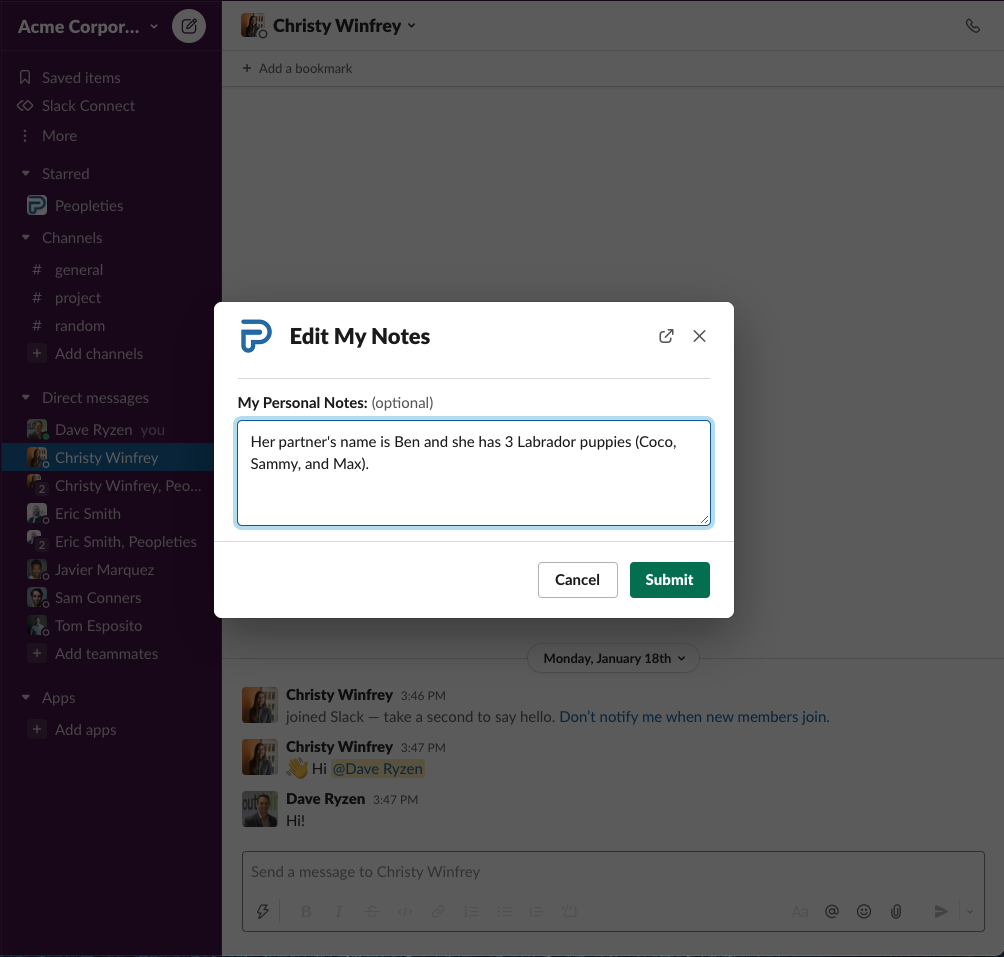 And to help with community building and sharing, users can suggest both interests and knowledge for people.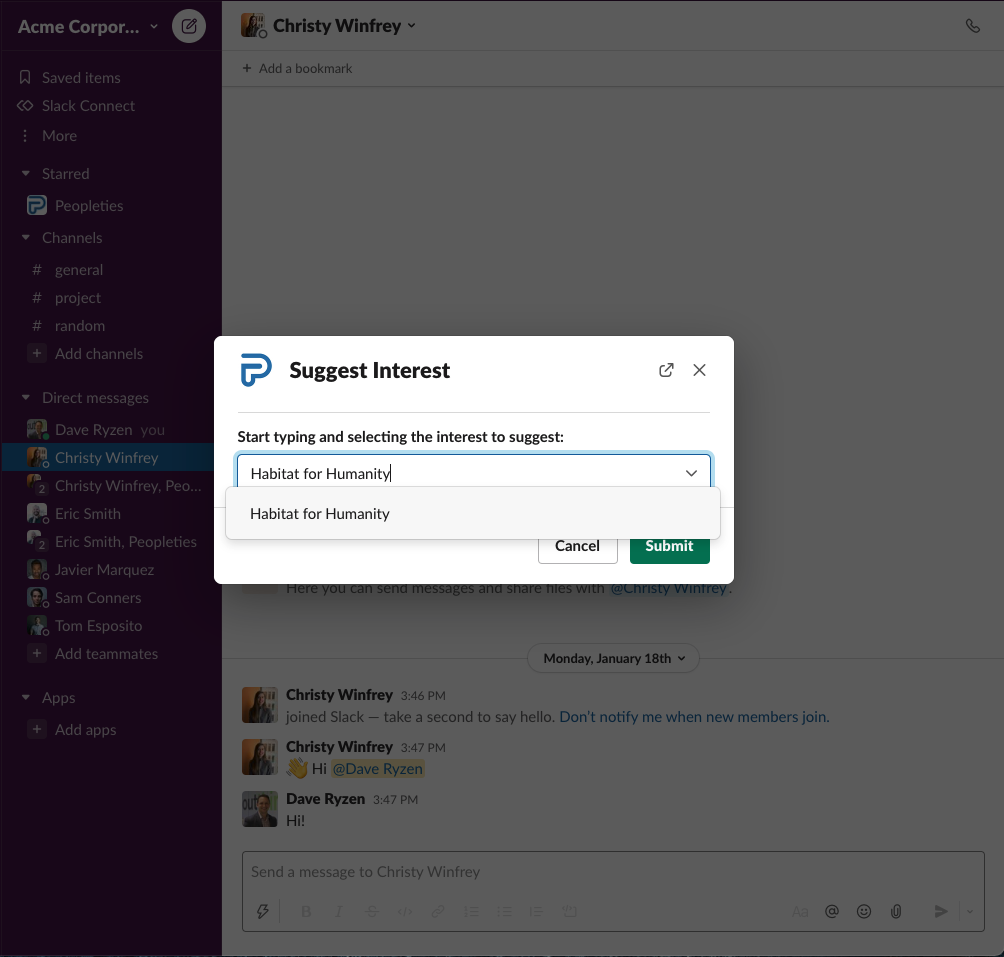 Each and every profile is enriched with interests, knowledge, suggested interests and knowledge, and personal notes.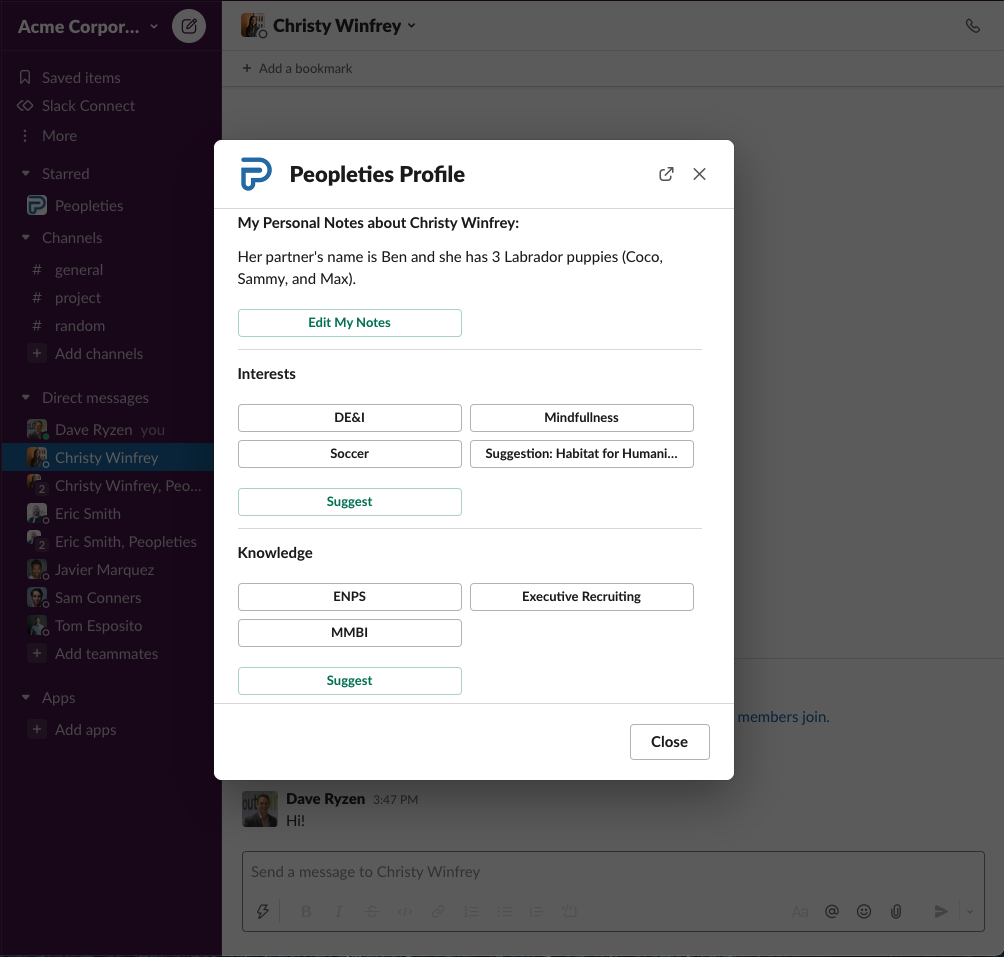 When users are opted in to Peopleties Connections Builder, they get weekly matches based on shared interests and knowledge areas, or else they get a random match. Peopleties makes it easy to navigate directly to profiles from within the match message.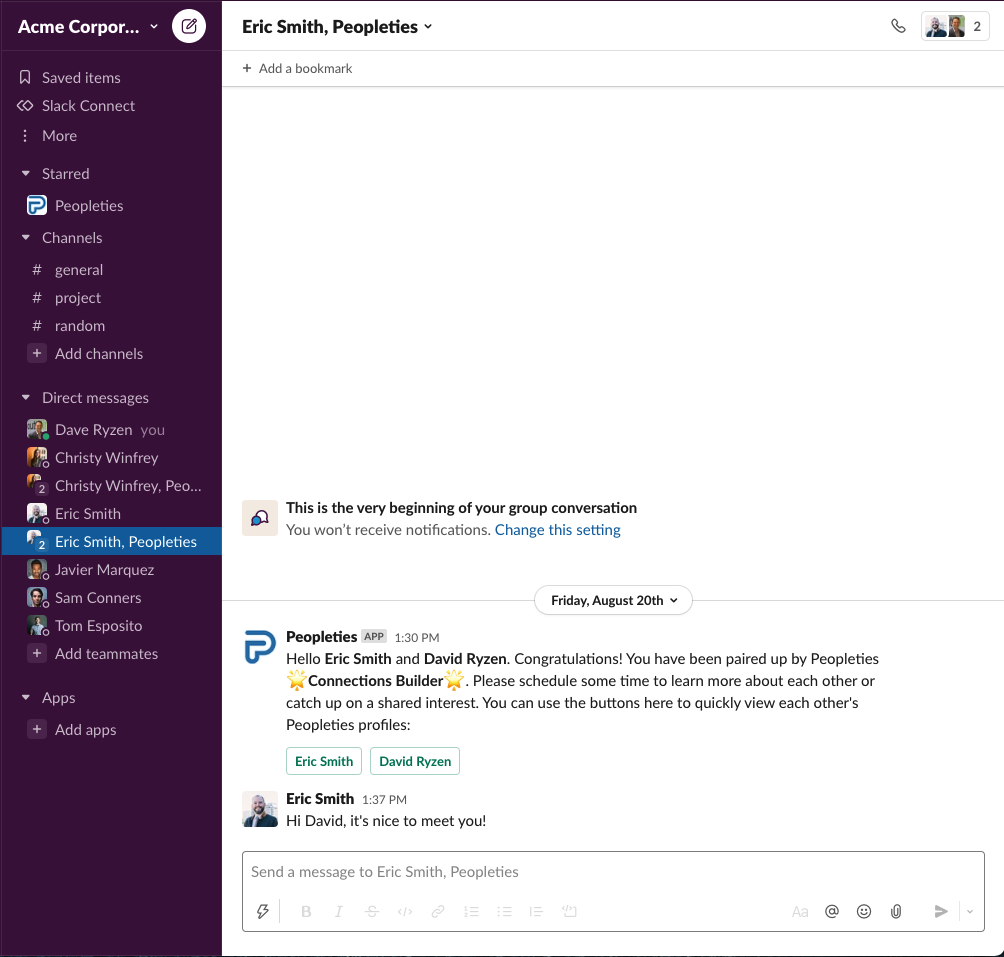 As users make connections and favorite specific profiles, they can easily navigate back to a list of their favorites for easy reference and access.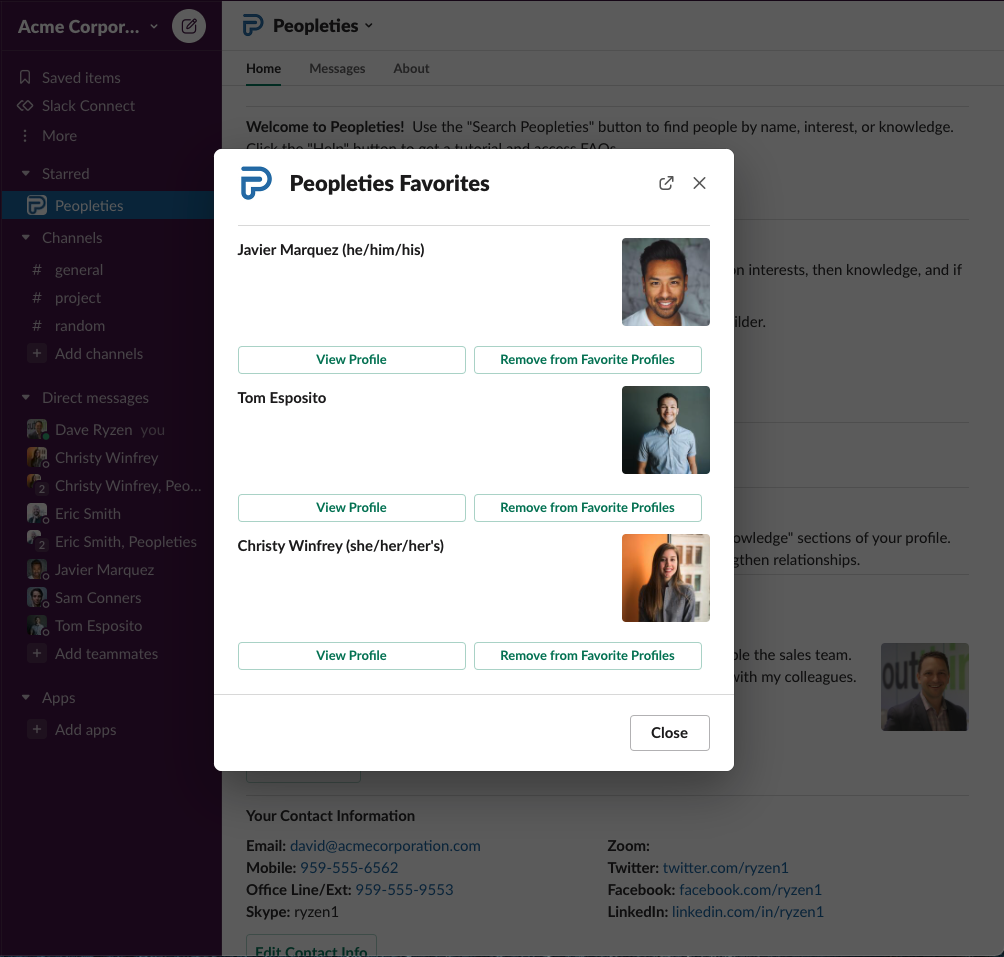 And if users ever get stuck, or forget how to do something within Peopleties there is an easy to access help section right in the home tab.